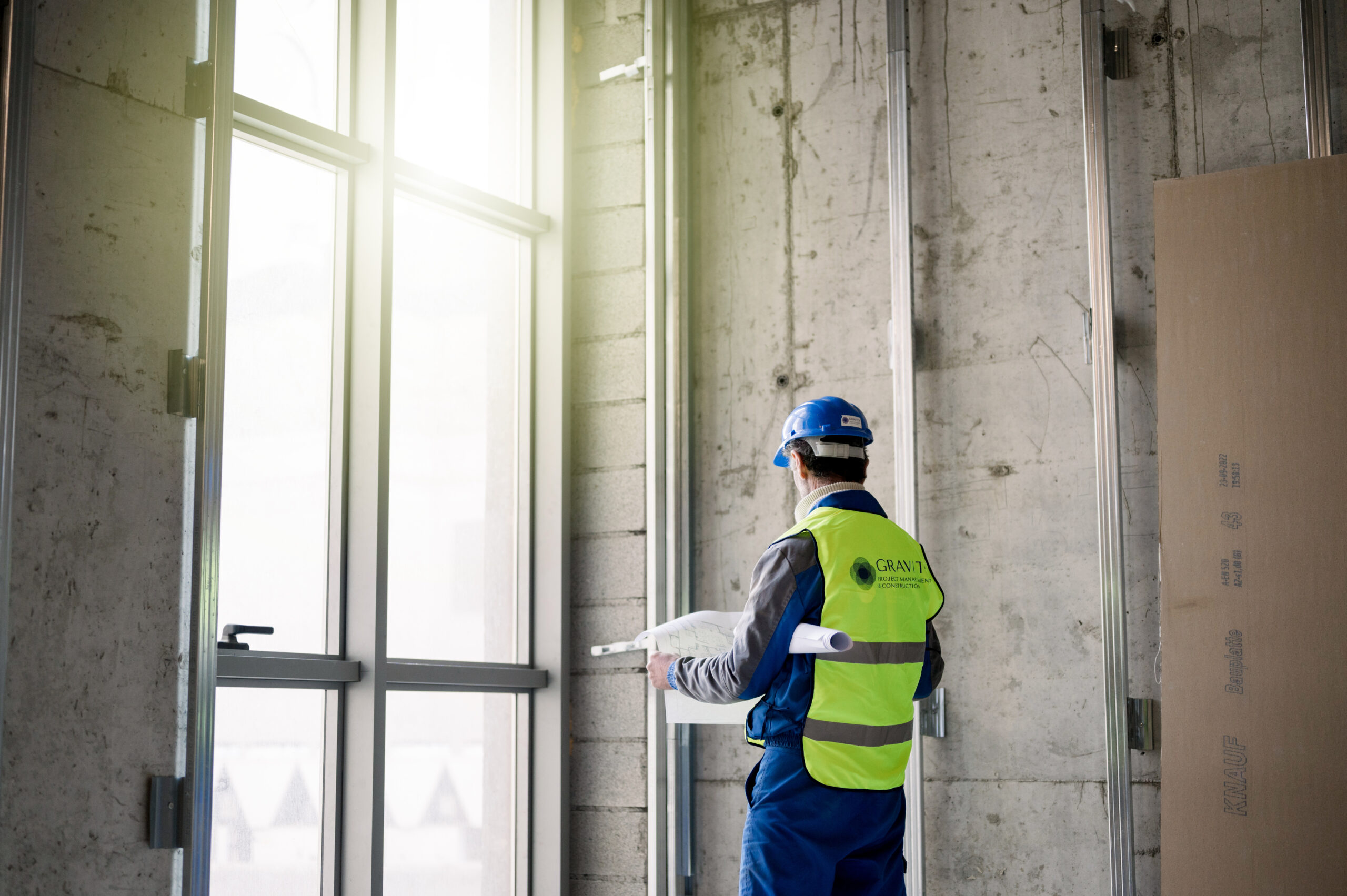 01
Construction
We use the most up-to-date methods and materials, hands-on engineering practices, and advanced technologies to deliver safe, high-quality facilities. We cover every step and detail of the construction process. At every point along the way, we're focused on safety, attentive to evolving on-site needs, and dedicated to an outstanding end result.
PRE-CONSTRUCTION MANAGEMENT
CONSTRUCTION WORK
FINISHING WORK
ENGINEERING
STRUCTURAL WORK
FURNITURE INSTALLATION
ELECTRICAL INSTALLATION
RENOVATION
INSPECTION & QUALITY CONTROL
HEALTH & SAFETY MANAGEMENT
TESTING & COMMISSIONING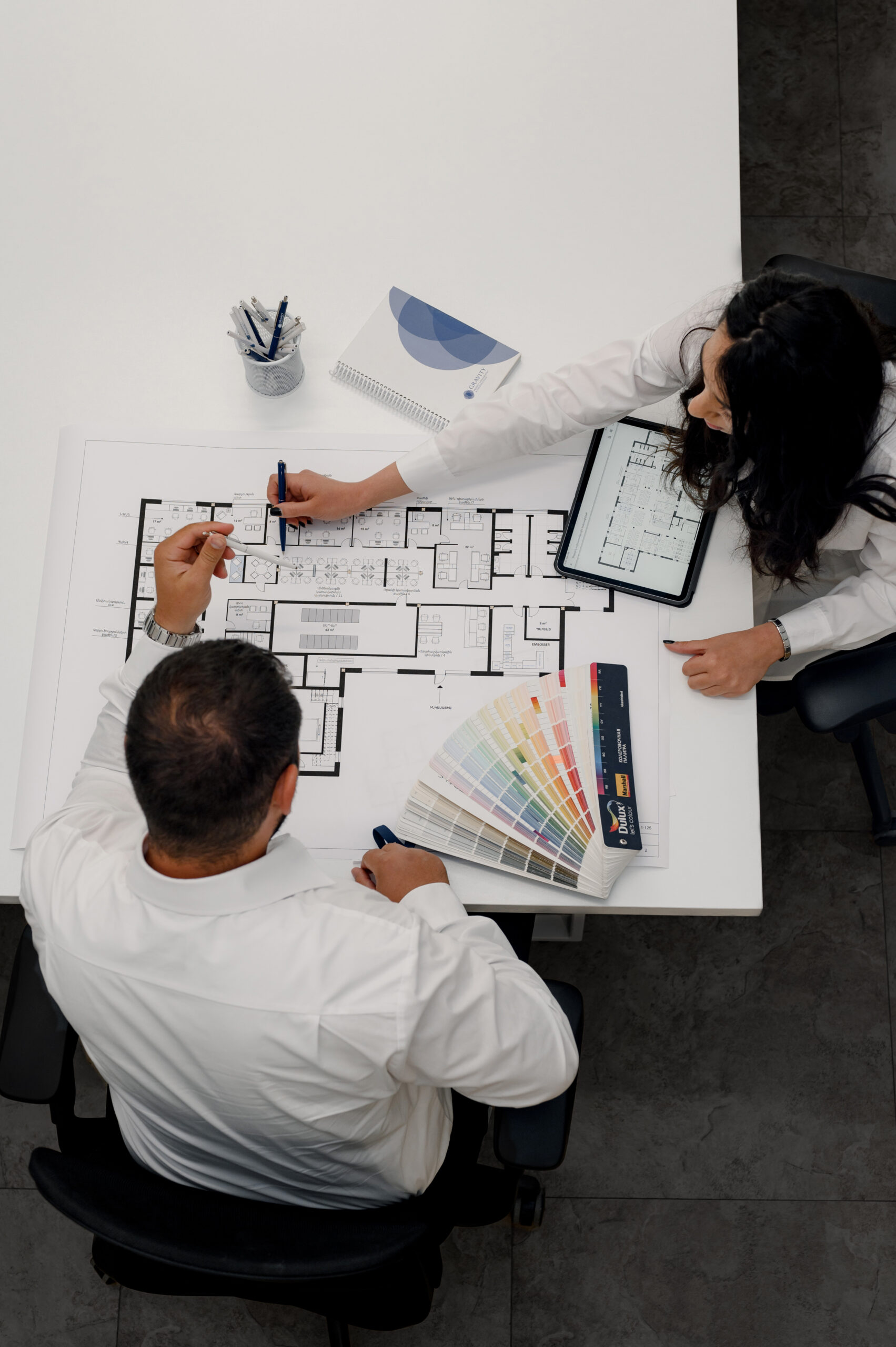 02
Project Management
Gravity Project Management team determines the most efficient and practical solutions for each project. We accurately plan every stage and aspect of a project: from the best architectural, design, engineering, and electrical solutions to precise resource management and work schedules.
PROJECT PLANNING & SCHEDULING
PROJECT COST ESTIMATE
MATERIAL IDENTIFICATION & PROCUREMENT
RESOURSE MANAGEMENT
INFORMATION CONTROL & REPORTING
RISK ASSESSMENT & MANAGEMENT
COST CONTROL & DETAILED BUDGETING
ONSITE SUPERVISION
CONSTRUCTION MANAGEMENT
CLOSE-OUT & HANDOVER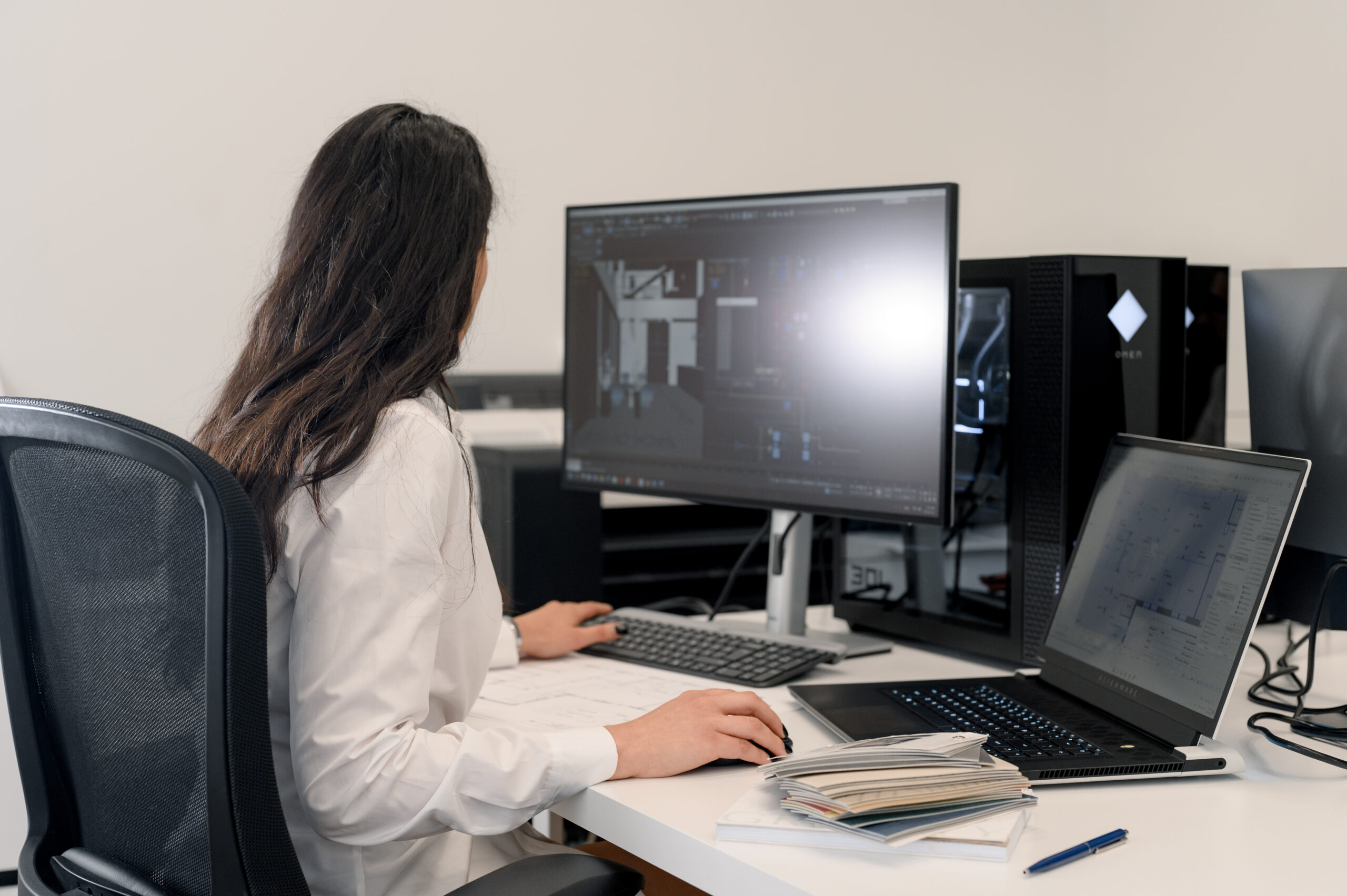 03
Architectural Design
Gravity's team of architects and designers use their talent and experience to create functional, comfortable and aesthetic spaces that boost productivity and efficiency.
CONCEPT DEVELOPMENT
BRAND CONCEPT DESIGN ADAPTATION
ARCHITECTURAL DESIGN
INTERIOR DESIGN
MEP DESIGN
STRUCTURAL DESIGN
MASTER PLANNING
WORKING DRAWING & DOCUMENTATION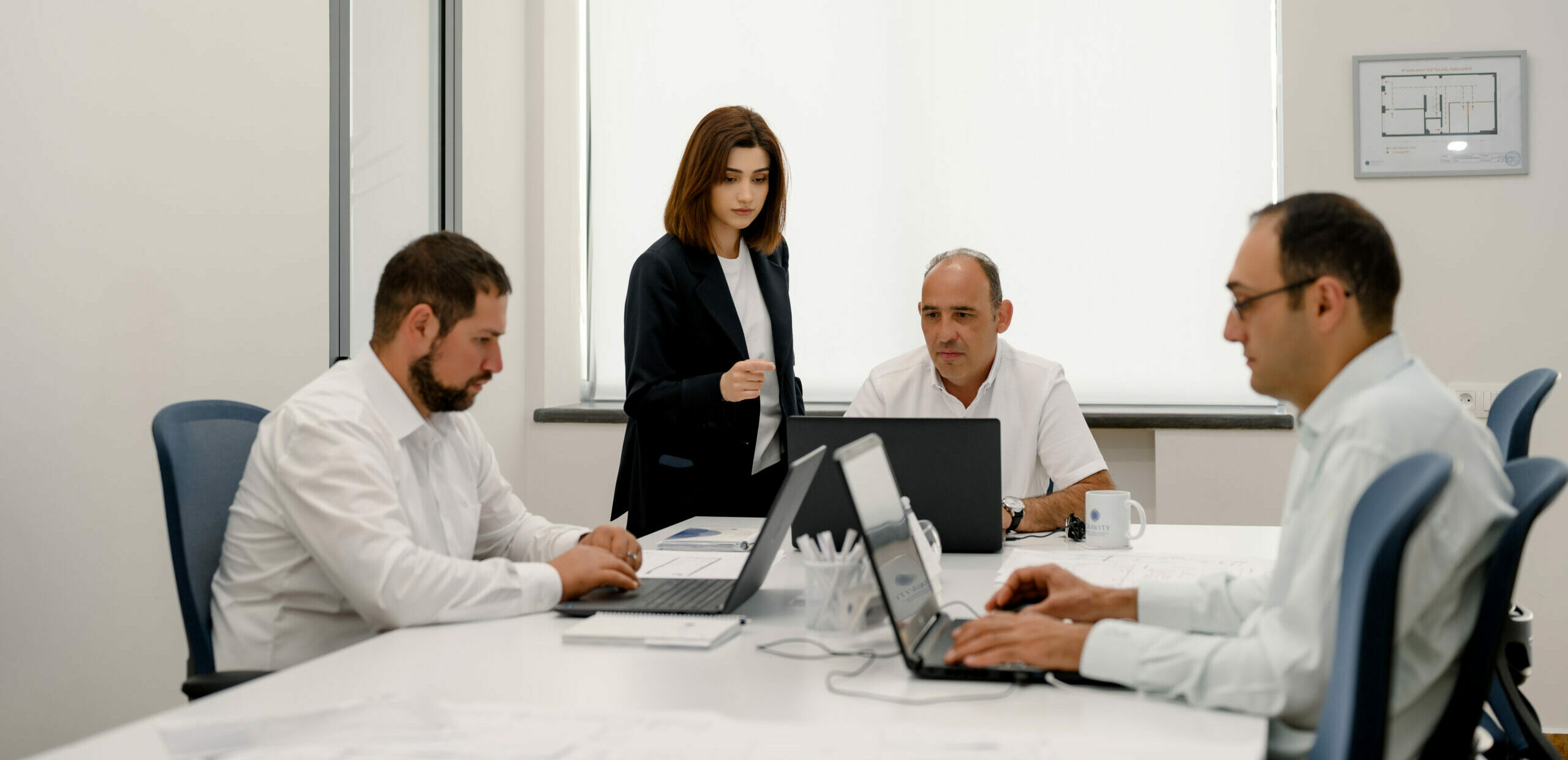 04
Property Development
Property Development is about taking ideas on paper and turning them into real property. It is a laborious process that involves a wide range of professionals and implies many stages. There is one important reason to choose Gravity for the fast and high-quality performance of the entire scope of work - a full range of services. You stay focused on your mission while we manage the details as your project comes to life.
MARKET RESEARCH
SITE SELECTION & ASSESSMENT
FEASIBILITY STUDY
DUE DILIGENCE
CONTRACT ADMINISTRATION & MANAGEMENT
REGULATORY APPROVALS
CONCEPT DESIGN MANAGEMENT
FACILITY MANAGEMENT PLANNING
FACILITY MAINTENANCE PLAN
Partnership
Quality construction begins with a quality relationship. At Gravity, we believe that collaboration is the key to success that leads to a long-term partnership. We work closely with our partners to create innovative, trustworthy environments that drive engagement, progress, and profit. Gravity has become a partner in growth for many large companies and small businesses based on quality service and consistent results.
Reach Out