December 14, 2022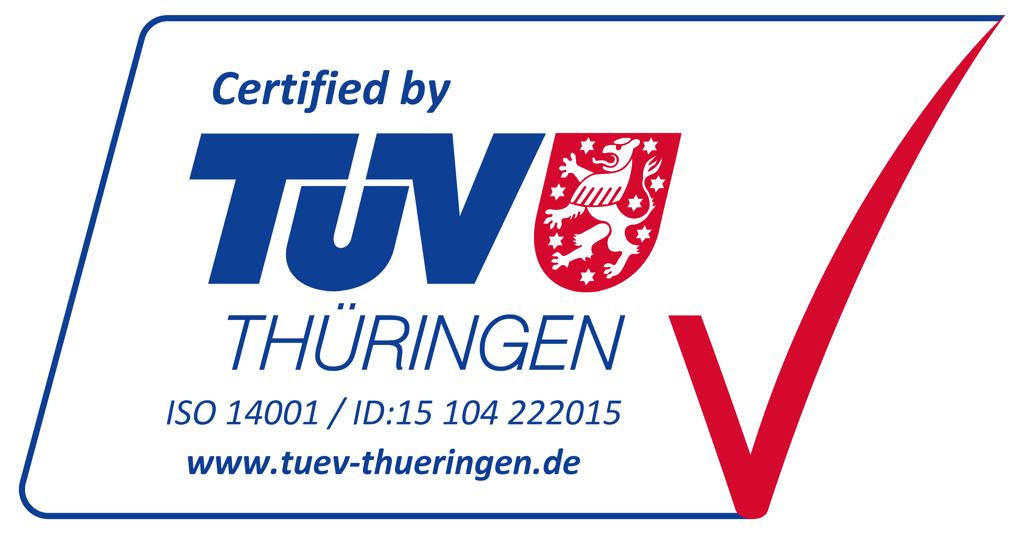 Gravity always goes the extra mile to ensure the highest quality of its services. We constantly aim to exceed our clients' expectations to lay the foundation for a trusting, long-term partnership. That is why Gravity underwent the ISO certification process. ISO (International Organization for Standardization) certification enhances an organization's credibility by showing customers that its products and services meet the highest international standards. Thanks to our commitment to the highest international standards of quality and continuous improvement, Gravity has successfully passed ISO certification by TÜV Thüringen and received ISO 9001 and ISO 14001 certificates. International Organization for Standardization (ISO) certification guarantees the company meets global standards for business and establishes reliability and trust among consumers, business partners, and other stakeholders. We are truly honored to receive this mark of quality and credibility.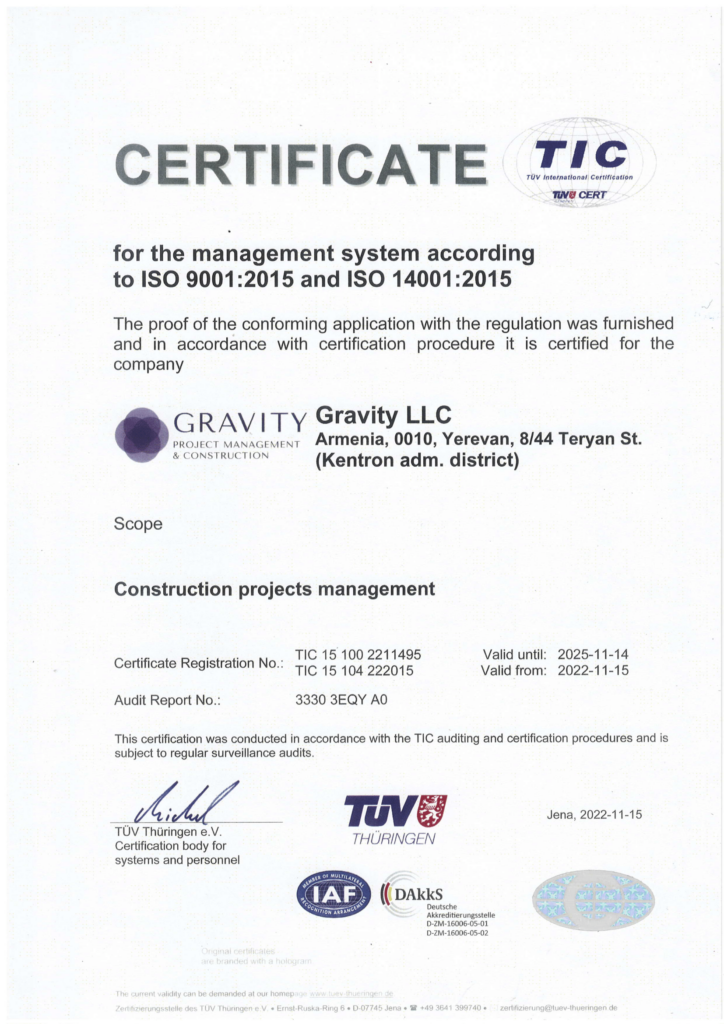 ISO 9001
Quality Management Systems:
– Assurance of a rigorous Quality Management System (QMS) that is implemented on all of our projects helps to create satisfied customers, management, and employees.
– ISO standards ensure the continual growth of the business and progress which guarantees that customers get consistent, high-quality products and services.
ISO 14001
Environmental Management Systems:
– ISO 14001 certification proves that a company has gone above and beyond the required standards in efficiency and environmental-conscious design and construction elements.
– Customers will get on-time delivery, cost reduction, receive reliable products, and reap the rewards of better service.
Tags